'Christianised Dolmen'.

This Christianised Dolmen is the largest of a cluster of at least four dolmens, in and around the tiny village of Pavia (20km North of Arraiolos on the N370).

(The Chapel was added in the 17th century).

While it is probable that village itself was built around the dolmen, the Nearby 'Cafe Dolmen' could well have come first...
The São Dinis Anta and Chapel is classified as a National Monument.
It was probably erected between the 4th and 3rd millennium B.C., and constitutes nowadays one of the most important megalithic monuments in Portuguese territory. It is formed of granite stones and measures around 4,30 meters in diameter and 3,30 meters high.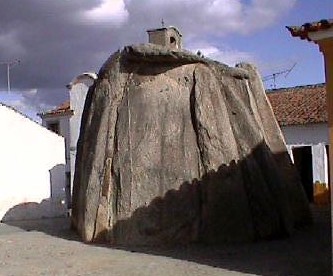 The Anta was transformed into a Chapel during the religious 17th century, as was the nearby Anta/Chapel of São Brissos, nearby Montemor-o-Novo. (Thankfully not painted the same though...)
Other Dolmen Around Pavia:
Approximately 1 km from Pavia along the N251 (on Private land), is the following collapsing Dolmen. There are at least three others immediate to Pavia.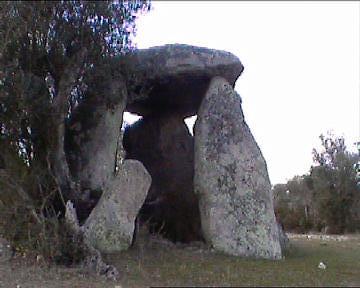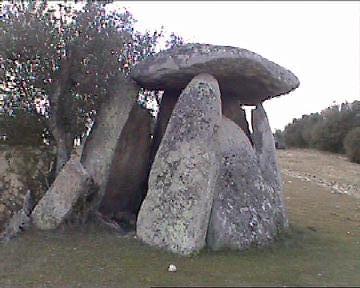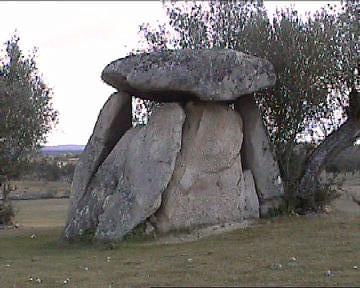 A beautiful dolmen, but...
...it looks a bit tired from this angle.
Alignments:
Look out for the dolmen just outside of town in line with the 'Strada de Sol' 'Sun street' .