Location:

Hotel 'Dolmen', Bugibba bay, Malta.

Grid Reference: 35° 57' N, 14° 25' E.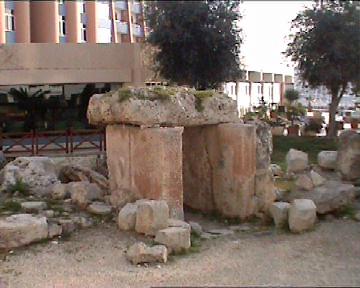 Bugibba: (Temple).
Sadly little left to see of this temple complex.
The Hotel 'Dolmen' encompasses the site making it necessary to pass through the hotel foyer to view it. Do not let this put you off however, as the staff are obliging.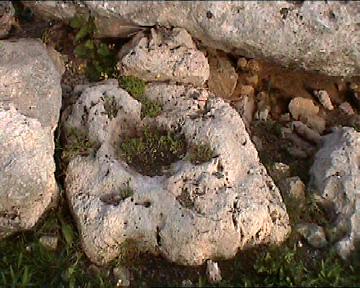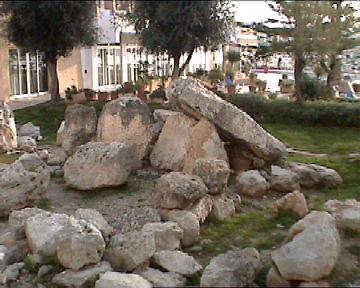 There's not much left to see, but it is still there and with free access.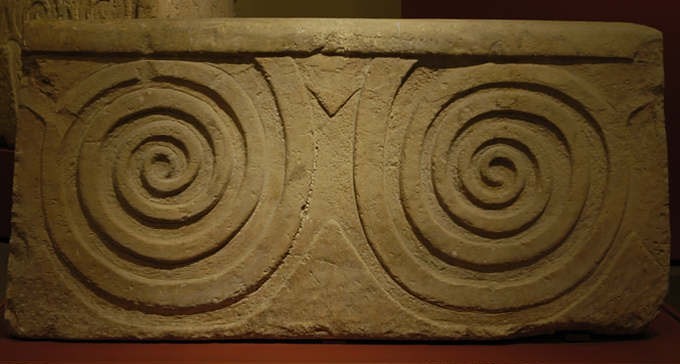 The Great altar stone (now in Valetta museum) has a double spiral on its face, reminiscent of both the Irish and Scottish Neolithic spiral art.
(Other Examples of European Spiral-art)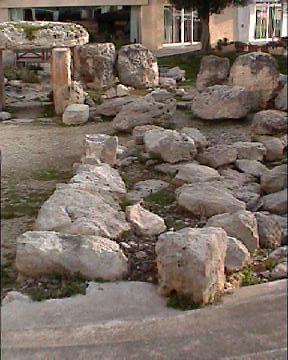 The avenue (above), was constructed over the temple ruins, at a time sometime between the 'temple' period and the 'hotel' period.