Location:

Fornos de Algodres, Matança

.

Grid Reference: 40° 40' 04" N, 01° 35' 01" W.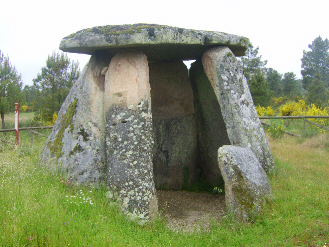 Anta da Matança: (Dolmen).
This relatively small dolmen is believed to have been constructed during the Neolithic era (c. 2900-2640 B.C).

The dolmen has nine support stones, but has no corridor or evidence of a mound. It was studied by Jose Leite Vasconcelos in 1896 and finds from the site (arrow heads, stone beads, pottery, and an idol) were transferred to the Museum Etnográfico Portuguêse.

At least two of the stones have markings on them (see below)
(Click here for map of the site)
Gallery of Images: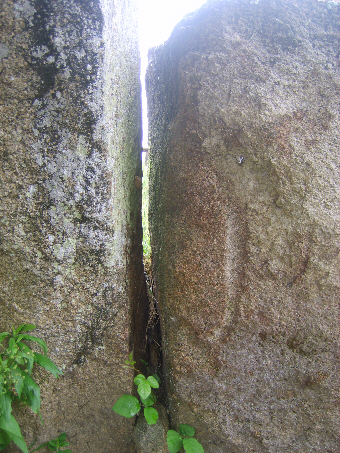 Engraving (of a shepherds crook..?) from inside the dolmen.
(List of Prehistoric Portuguese sites)